The American Voiceover Woman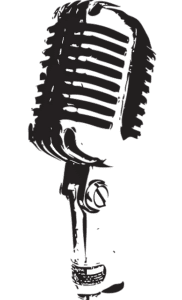 Putting a female voice to your creative needs
My name is Molly Malcolm. I'm a professional American female voice over talent with over 15 years experience providing recorded voiceover services worldwide.
I have lent my versatile, warm, soothing, honest, sultry and humorous voice to numerous international TV, film, radio and online advertising campaigns, games, corporate videos, audiobooks, created original animation roles for feature films and cartoon series and have been the voice of award winning documentaries.
If you need a female voice over artist who understands how to convey your message with clarity and flair contact me now.
Why Use Me?
.
✓ 

Experienced established talent
✓ 

Clients around the world
✓ 

Pro Studio – 24hr Turnaround
✓ 

Friendly & reliable service
✓ 

International Film, TV, Radio & advertising & marketing campaigns
✓

Gaming, Corporate video, Audio Books, e-learning, ADR & dubbing
✓ 

I take pride in my work
Clients
.
Shakira's Perfume campaigns
Prada
Durex
Air France
Nescafé
Bacardi
SEAT…
Testimonials
"Working with Molly is an absolute pleasure. She is a rare breed of voice over artist: capable of nailing difficult promos on the first take, delivering perfectly timed and intentional breaks and pauses. All of this is achieved with ease, without even the slightest tremble in her voice! We are very thankful to have her on board the Fox Sports Europe project. Voice over artists like Molly make our lives so much easier!"
Working with Molly guarantees you will achieve exactly what you desire for your project. She is a expert in interpreting various voice styles and her wide and wonderful range covers the most complex to the most subtle. She is also a consummate professional who is 100% committed to her work, taking pride in every job; she won't stop until the 'take' is perfect.
"Thank you very much for your marvelous voice, professionalism, kindness and excellent disposition, it is always a pleasure to work with you. Felicidades!! Once again working with you has been a great success!"
"A real pleasure working with you and listening to your voice. The agency and I are extremely happy with the results!!!"
"Thank you so much! It has been a real pleasure working with you. Everyone from the Euroleague personnel, Mediapro, TV Channels and guests and were very pleased with your work."